Credits: WWloveHJL@YT
Gwiyeoptaaaa~~~ xDD So much so I cannot resist not doing screencaps of my beloved!
(by the way, I think I'm getting better with screencaps these days. Snap of fingers and it's done)

Puppy! He looks like a dirty, cuddly lil' puppy!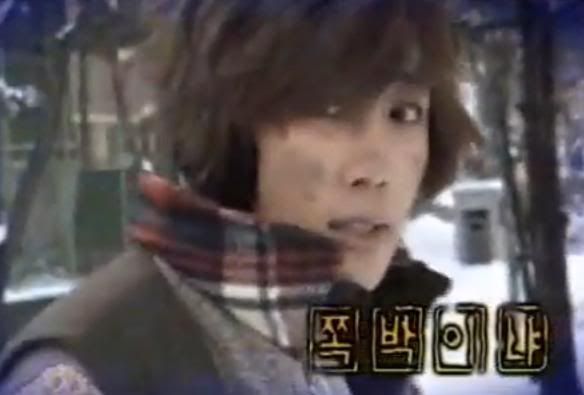 How can anyone possibly look so adorable being a tramp? *fangirl*
=================================
P.S. My photobucket account had it's bandwidth limit exceeded so I had to create a new account..
*beams* Have you all been clicking on the pictures too frequently? Hmmm! Cuz I found out from my new photobucket account, I had
618
picture views! And there's only
8
pictures. Ok, screenshots to be precise. Not even clear, high resolution images.
Ok lah, I shall not fault anybody because I know you all love me.


P.P.S. Alright alright, I know I "owe" you all the hi-lights of Autumn's concerto ep 15 and Hi, my sweetheart ep 10 + 11.. (Geez, total of 3?!?!)
Like I said, screenshots are easy, it's the writing that kills my pathetic amount of braincells left. I most wanted to write a good, proper summary or synopsis if you may call it.. but more often I did a haphazard one even I myself is ashamed. (Hey I'm a BSc in Marketing student k!)
K lah, off to reply tweets. By the way, love my playlist not? Am so addicted to Jewelry's "Love Story" these days.
Saranghae chigoos, saranghae..