Not only did he topped the list for Yahoo! Asia Buzz Awards 2009 and in the Taiwanese poll with an undeafeatable 400,000 votes, fellow groupmate SS501 had secured 2nd position with a good 60,000 votes against Bibi Zhou's 30,000. (That's a difference of 30,000 votes!)
Not only that, be sure Leader's popularity in Taiwan is going to cap even higher with the airing of "We Got Married" on 6th Dec!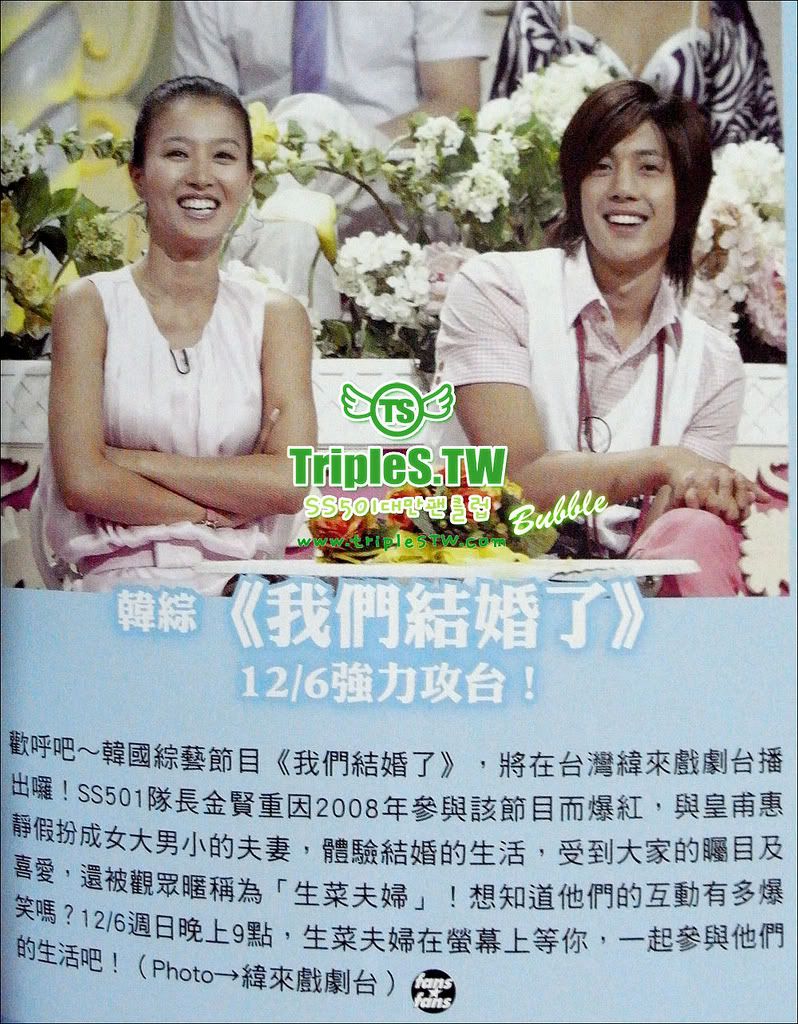 Omg, attacks of the Joongbo. Omo omo omo! Am a happy girl. I'm praying so hard the Taiwan entertainment industry interview HJL and Hwangbo again regarding them as the Ssangchu couple. Or at least we get to see more of Hwangbo unnie. Let's see what the invincible Taiwan reporters can do shall we?